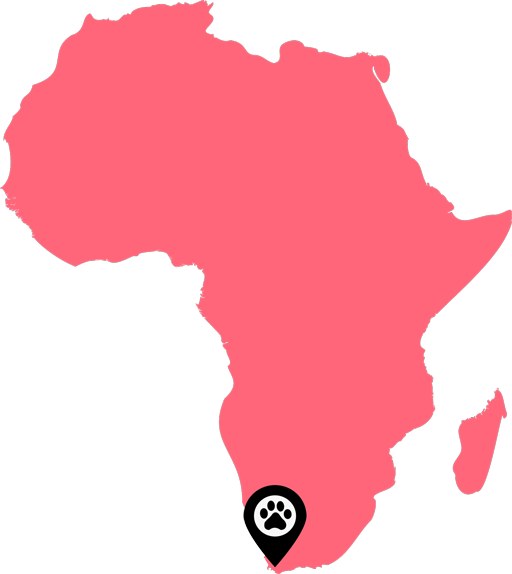 AFRICA'S 

FIRST RESCUE CAT

CAFE
Established in early 2017, Cat Heaven Rescue Cat Cafe, was the first Cat Cafe on the African continent. It is a safe and happy home to 22 rescued non-pedigreed felines. As a non profit organization, we aim to increase shelter cat's visibility and to help eliminate pet homelessness through education on rescue, adoption and spay/neuter services. With the highest standards of cleanliness, Cat Heaven invites you to enjoy the physical and emotional benefits of spending time with it's residents. While indulging in a selection of treats from our modest kitchen, you can also feed our kitties their favorite food at snack time.
If you do not have the space to foster or adopt a cat, join our unique "PawParent Program", and become part of the Cat Heaven family.
Step into one of the most amazing cat themed gift shops and surprise your loved ones with unusual gifts, thereby helping to  feed and support our fur children.
Happy meows
The Cat Heaven Team

TESTIMONIALS
Locsley-Bleau became a paw parent to Sunshine a year ago and since then all the cats and staff of Cat Heaven have become a huge part of our lives! Our weekly visits are always special with the kitties always entertaining us with their antics! The staff are exceptional and truly love their special fur babies which is so evident when one visits! Cat Heaven is a place of love, relaxation and pet therapy.. a truly fantastic cause and we are so blessed to be a part of it
TESTIMONIALS
Stewart, Megan and I have been visiting the cafe since it opened last year. We were so impressed with the concept of cat cafe that we each adopted a kitty in-house as soon as we could. We have been regular visitors since then and love the ambience and peaceful feel of the cafe. It is wonderful to go and sit quietly with the cats and spend calming time with them. We also love getting our weekly photos and gifts on our special days. The coffee and cake is always delicious and the staff friendly. I enjoy taking and sharing photos of the kitties and love being involved as much as I can be. We will continue to be dedicated cat cafe paw-parents, we love it!!
– Alison Rogers
TESTIMONIALS
I want to tell you about the one little pendant i got for Kiera.  I knew what it was but I wasn't sure if the staff did.  It is a beautiful little pendant container that you can add some ashes to.  I've seen these and always wanted to get so imagine how happy i was to stumble across one right there.  There is also a company in South Africa that makes lovely pendants like these.  I will see if I can find their details – It's something like Always With You or some such.
– Aurora